Innovations for Next Generation SAN Architectures
sponsored by Cisco Systems, Inc.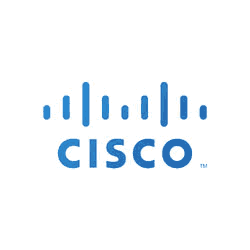 ABSTRACT:
Data center infrastructures are rapidly evolving to keep up with growing demands of new applications, improved resilience, and business responsiveness while minimizing overall power consumption. A highly competitive environment, with government regulations for data recovery, makes round-the-clock access to critical information imperative for many businesses. Storage costs continue to grow faster than server costs, resulting in the need for more efficient and cost-effective storage and lifecycle management.
Storage networking is central to the Cisco® Data Center 3.0 architecture, providing a networking platform for IT departments to achieve lower total cost of ownership (TCO), enhanced resilience, and greater agility. A key part of this strategy is the concept of a unified data center network fabric that concurrently handles LAN, SAN, and server clustering traffic. This enables every server in the data center the ability to connect to any IP or storage resource. This markedly improves the service capabilities, flexibility, and resilience of the data center while simplifying cabling and network infrastructure and reducing power and cooling overhead. In this webcast, we will discuss how a Cisco is continuing to innovate in the storage networking market with investments in intelligent fabric applications such as Storage Media Encryption, higher performance switching modules supporting 8G Fibre Channel, and consolidated I/O with Fibre Channel over Ethernet (FCoE) modules.
This webcast will require Adobe Flash version 8 or 9 for proper viewing. Please click "Test Your System" to verify installation on the Webcast Lobby Page prior to attending the live event.
(THIS RESOURCE IS NO LONGER AVAILABLE.)