iSCSI vs. Fibre Channel SANs: Three Reasons Not to Choose Sides
sponsored by Dell, Inc.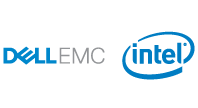 ABSTRACT:
In the on-going war between storage technologies, Fibre Channel and iSCSI continue to battle it out. Fibre Channel provides low latency and high availability, making it the ideal storage platform for business-critical applications. But Fibre Channel can be expensive and complex to manage. With IP everywhere, iSCSI is easy to implement and manage and much more affordable than Fibre Channel. Adding to the complexity is the emergence of Fibre Channel over Ethernet (FCoE) and the introduction of 10 Gb iSCSI. So how do you choose? Read this white paper to find out.
(THIS RESOURCE IS NO LONGER AVAILABLE.)