E-Guide: SAN Backup and Recovery Goals
sponsored by Dell, Inc.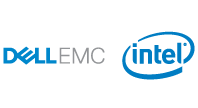 ABSTRACT:
When you're moving data, there's huge potential to complicate your backups - but there are ways to get around the increased complexities.
Check out this exclusive E-Guide from SearchStorage.com to learn about SAN backup and recovery. This expert resource outlines two main goals imperative to the success of SAN backups and explains various methods for achieving those goals.
(THIS RESOURCE IS NO LONGER AVAILABLE.)