Videocast: Performance vs. Capacity: The Internal Conflict
sponsored by Dell, Inc.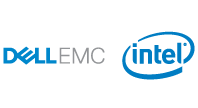 ABSTRACT:
You can have performance or capacity but you can't have both. The problem - if we turn to compression or deduplication technologies, we can save capacity - but what does it do to performance? 
Check out this video to learn about the eternal conflict of performance vs. capacity and how to avoid the "ripple effect" of data reduction technologies on other storage technologies.
(THIS RESOURCE IS NO LONGER AVAILABLE.)