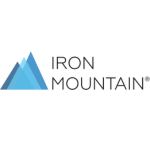 Posted:

Dec 4, 2012

Published:

Dec 4, 2012

Format:

PDF

Length:

2 Page(s)

Type:

Presentation Transcript

Language:

English
Sponsored by: Iron Mountain

Disk-based storage may be all the rage, but experts say that tape systems offer the best bang for your buck when it comes to data retention.

This two-page video transcript, featuring Neuralytix, Inc. Managing Director Ben Woo, covers the cost benefits of tape backup and data retention, and explains how this method compares to other widely used storage options, such as Massive Array of Idle Disks (MAID).    


More Information
Author
Ben Woo

Founder and Managing Director, Neuralytix, Inc.

Ben Woo is the founder and director of IT strategy consulting firm Neuralytix, Inc. He is a recognized market visionary and thought leader who frequently speaks at industry and customer events worldwide. Prior to founding Neuralytix, Woo was the program vice president of IDC's Worldwide Storage Systems Research, where he led a team of analysts responsible for advising clients on the evolution and trends related to data storage systems. While at IDC,Woo also initiated the research on Big Data.