A Look at Three Types of Deduplication Technology
sponsored by Dell, Inc.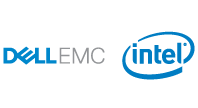 ABSTRACT:
As deduplication assumes a greater role in today's businesses, organizations have more technology options than ever before.  This expert video focuses on three types of deduplication: file, block, and content aware. Explore the strengths and weaknesses of each and find out the scenarios where they prove most effective.
(THIS RESOURCE IS NO LONGER AVAILABLE.)