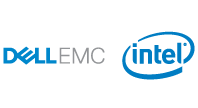 Posted:

May 24, 2013

Published:

May 25, 2013

Format:

PDF

Type:

White Paper

Language:

English
Sponsored by: Dell, Inc.

As new forms of complex analytics go mainstream, data centers will continue to grow in sophistication, making effective management and support of these complex environments even more crucial. This can be difficult for resource-strapped IT departments, which is why many of them look to vendors with well-optioned support frameworks and service packages.

Access this exclusive paper to learn how to find a vendor with the right data center support services to fit your specific needs. Discover key considerations to keep in mind and crucial factors to help you in your decision making process.