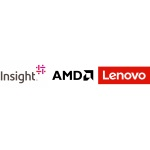 Premiered:

Nov 11, 2013

Format:

Multimedia

Type:

Webcast

Language:

English
Sponsored by: Insight

SSD technology has a lot to offer but not all SSDs are created equal. With recent advancements in technology that effect SSD technology, you must carefully look at all the considerations before implementing this approach into your infrastructure.

This webinar discusses the current market trends around SSD technology and evaluates the different types of flash based storage solutions.