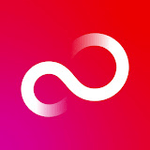 Posted:

Jan 13, 2014

Published:

Jan 13, 2014

Format:

PDF

Length:

11 Page(s)

Type:

eGuide

Language:

English
Sponsored by: Fujitsu

Since its original incarnation, storage virtualization has been developed and deployed on a much wider scale. Despite the advancements, modern storage systems are complex, and determining what type of storage virtualization technology to implement can seem intimidating.

Fortunately, experts have provided their knowledge and advice to help you choose the applicable technology for your organization.

In this E-guide, experts deliver key tips on the benefits and methods of storage virtualization, along with storage best practices for virtual server environments. Read on now to discover how to lower your storage costs and simplify management.