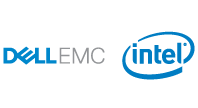 Posted:

Jan 31, 2014

Published:

Jan 31, 2014

Format:

PDF

Length:

18 Page(s)

Type:

White Paper

Language:

English
Sponsored by: Dell, Inc.

With less money to spend and data piling up, organizations everywhere are turning to virtualization in an attempt to reduce costs and complexity for IT administrators. However, virtualized environments are proving to be much more challenging than originally anticipated – making it difficult for storage solutions to adapt to virtual demands.

Explore this exclusive lab report to find out how Dell built their latest storage array specifically with a focus on scalability, cost savings and manageability in virtualized environments, and how it can help you.